Last June I moved this Smokebush to the focal point position in this garden:
What a wonderful pop of foliage color -- I was thrilled with it in this location. I gave it special attention all summer just to make sure it was nicely settled in its new home. Unfortunately it was not so happy in this neighborhood. It died sometime between fall and spring.
After dinner last night, we took a walk around the park where this tall ship was docked. The Niagara is a replica of the vessel that was used in the war of 1812.
Here's a Google pic of what she looks like in full sail: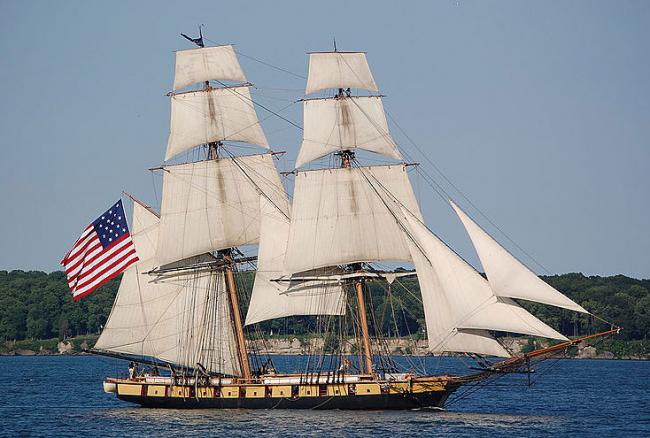 Sweet husband made me this spinach/chicken salad for dinner:
So healthy and delicious!
I am planning to spend a lot of time outside in the gardens this weekend (between rain showers) and if I can stand all the mosquitoes! Hopefully I will have a new shrub to show you in that garden.